Stay cool and safe this summer with these tips: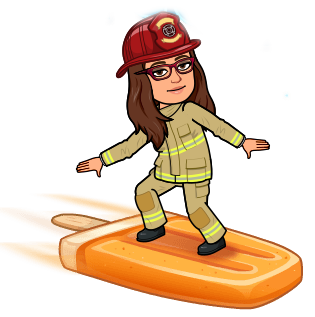 It is important to know how to be safe while you're in the water. Here are some important swimming safety tips you should be aware of before you head out to the pool or beach:
* Swim in designated areas supervised by lifeguards.
* Always swim with a buddy; do not allow anyone to swim alone.
* Never leave a young child unattended near water and do not trust a child's life to another child; teach children to always ask permission to go near water.
* Have young children or inexperienced swimmers wear U.S. Coast Guard-approved life jackets around water, but do not rely on life jackets alone.
* Maintain constant supervision.
* Make sure everyone in your family learns to swim well.
* If you have a pool, secure it with appropriate barriers. Many children who drown in home pools were out of sight for less than five minutes and in the care of one or both parents at the time.
* Avoid distractions when supervising children around water. Stay off your cell phone.
* If a child is missing, check the water first. Seconds count in preventing death or disability.
* Have appropriate equipment, such as reaching or throwing equipment, a cell phone, life jackets and a first aid kit.
* Know how and when to call 9-1-1
* Enroll in a First Aid/CPR/AED (Opens in a new window) course to learn how to prevent and respond to emergencies.
* Protect your skin. Limit the amount of direct sunlight you receive between 10:00 a.m. and 4:00 p.m. and wear sunscreen with SPF of at least 30.
* Drink plenty of water regularly, even if you're not thirsty. Avoid drinks with alcohol or caffeine in them.
Vacation Tips
Vacations are a time to get away from the stresses of everyday life. And certainly your vacation can be a carefree, fun-filled time if you prepare carefully before you go. Sure, there's packing the suitcases, getting the bathing suits ready, and securing time off from work, but you also need to make sure you are staying safe before you leave, at the airport, and on vacation.
Travel safety begins before you even leave the house. Securing your home for vacation is one of the most important steps you can take. You want to make sure your home looks lived in, even while you are away, to deter potential burglars. Statistics show that crime rates rise by about 10 percent in June, July, and August, which also happen to be the peak summer vacation months. Thieves know this, so it's vital you take steps to help protect your home while you are away.
Before you leave:
Tell a neighbor your travel plans and ask them to help keep an eye on your property and alert the police to any suspicious activity.

Lock all your windows and doors. Don't forget about doors leading to the garage or second-story windows.

Have mail and newspaper delivery stopped. A sign that nobody is home is a stack of mail and newspapers, as well as garbage cans left at the curb. You can temporarily stop delivery by contacting your newspaper carrier and the United States Post Office and have a neighbor bring in the garbage bins.

Make sure any yard tools are put away. A ladder, rakes, and even patio furniture, can all be used as tools to gain entry to your home.

Load up the car in the garage, if possible. People won't see that you are leaving.

Make sure everyone is buckled up. Have your child's safety seat inspected by a Certified Child Safety Seat Technician before you leave.

Don't forget to bring identification cards for all family members and your insurance card(s).
While on Vacation
You've successful navigated the airport and now you've landed safety at your destination. Don't relax on safety just yet. Whether at a theme park or at a fancy resort, there are a few safety precautions you can take to make sure you are as safe as possible.
Stay off social media.  Don't tip criminals off by sharing too much information on your social networks. Refrain from posting photos, status updates, or "checking in" while on vacation. Even if you have the highest security settings on Facebook and Twitter, your personal information could still be seen by unwanted eyes.
Tell friends and family at home your itinerary.  It's a good idea to let family and friends know your plans. Always let someone know when you're expected to be back and what route you're planning to take.
Keep cash and credit cards separate places.  Never carry your credit cards, cash, and passport at the same time. You'll want to keep some cash in your wallet, and then stash the rest in a pocket or money pouch. If you have a safe in your hotel room, leave the majority of your cash there and only bring what you'll need for the day.
Make a copy of your passport.  You'll want to make two copies of your passport. Leave one copy at home with a trusted friend or family member and take another copy with you. When you go out sightseeing, take the copy with you and leave the original in a hotel safe until you are ready to travel again.
Do a security sweep of your hotel room.  Always keep your hotel door locked and never answer it for someone you don't know. If you can, try to get a room near the front desk or the elevator.
You can never be too careful, especially when it comes to traveling. Make sure things are safe at home and while you are traveling by taking the necessary precautions.
* Above information can be found on www.safewise.com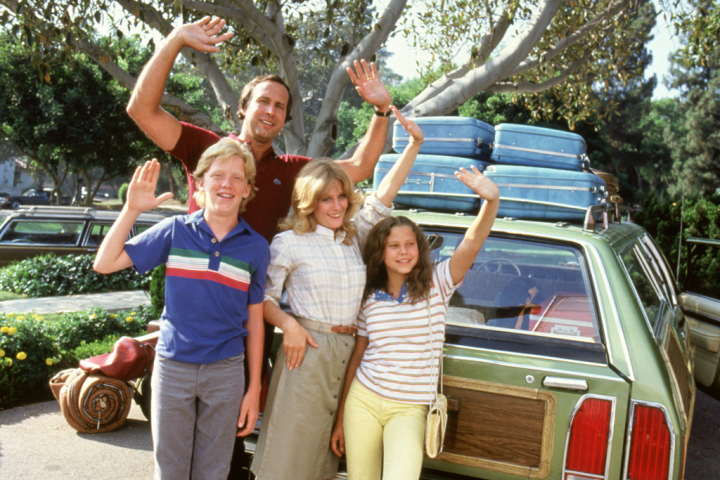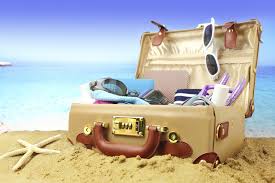 Home Away From Home
Peer-to-peer hospitality services, such as Airbnb, Vacation Rentals by Owner and other types of vacation rentals are not regulated in the same way as hotels. Requirements vary widely across jurisdictions. Do your homework before making a reservation. Check online to see your travel destination's regulations for rental properties. Ask your host if the property meets the regulations. Discuss other safety concerns you may have. Check the forecast in case of storms that could cause power outages; assure the property has equipment (batteries, lanterns, etc.) in the event of a power outage.
Act as your own safety advocate and know before you go. Be sure the following safety measures are addressed:
* Working smoke alarms in every sleeping room, outside each separate sleeping area, and on every level of the home.
* Working smoke alarms are interconnected, if possible. (When one alarm sounds, they all sound)
* Portable fire extinguishers are in the home and are easy to reach.
* Working carbon monoxide alarms are outside each separate sleeping area, on every level of the home, and in other locations as required by laws, codes, or standards.
* The owner has posted a floor plan. It notes all escape routes and exits and provides emergency contact information.
* Everyone knows the address of the home.
* Everyone staying in the home has identified two ways out of every room and how to escape in an emergency.
* All doors and windows that lead outside are able to be opened.
* An outside meeting place has been chosen. It is a safe distance away from the home.
* Everyone knows how to call 9-1-1 or the local emergency number from a cell phone from outside.
* Know the address of where you are staying to give the 9-1-1 the correct location.
* If smoking is allowed, a smoking area has been designated and is well away from the structure. Deep, sturdy ashtrays have been provided.
* All pathways are free and clear of tripping hazards.
* Electrical outlets are free from multiple cords and adapters.
* The stove top is clear. Anything that can catch fire is not near the stove top, such as pot holders, oven mitts, towels, plastic grocery bags, etc.
Above information can be found at www.nfpa.org
Hotel/Motel Fire Safety
Vacations and business travel make hotels and motels our home away from home. It is just as important to be prepared and know what you would do in a hotel/motel emergency as it is in your own home.
When you enter your room, review the escape plan posted in your room.

Take the time to find the exits and count the number of doors between your room and the exit.

Make sure the exits are unlocked. If they are locked, report it to management right away.

Keep your room key by your bed and take it with you if there is a fire.

If the alarm sounds, leave right away, closing all doors behind you. Use the stairs — never use elevators during a fire.

If you must escape through smoke, get low and go under the smoke to your exit.
If you can't escape:
SHUT off fans and air conditioners.
STUFF wet towels in the crack around the doors.
CALL the fire department and let them know your location.
WAIT at the window and signal with a flashlight or light colored cloth.
*Above information can be found at www.nfpa.org