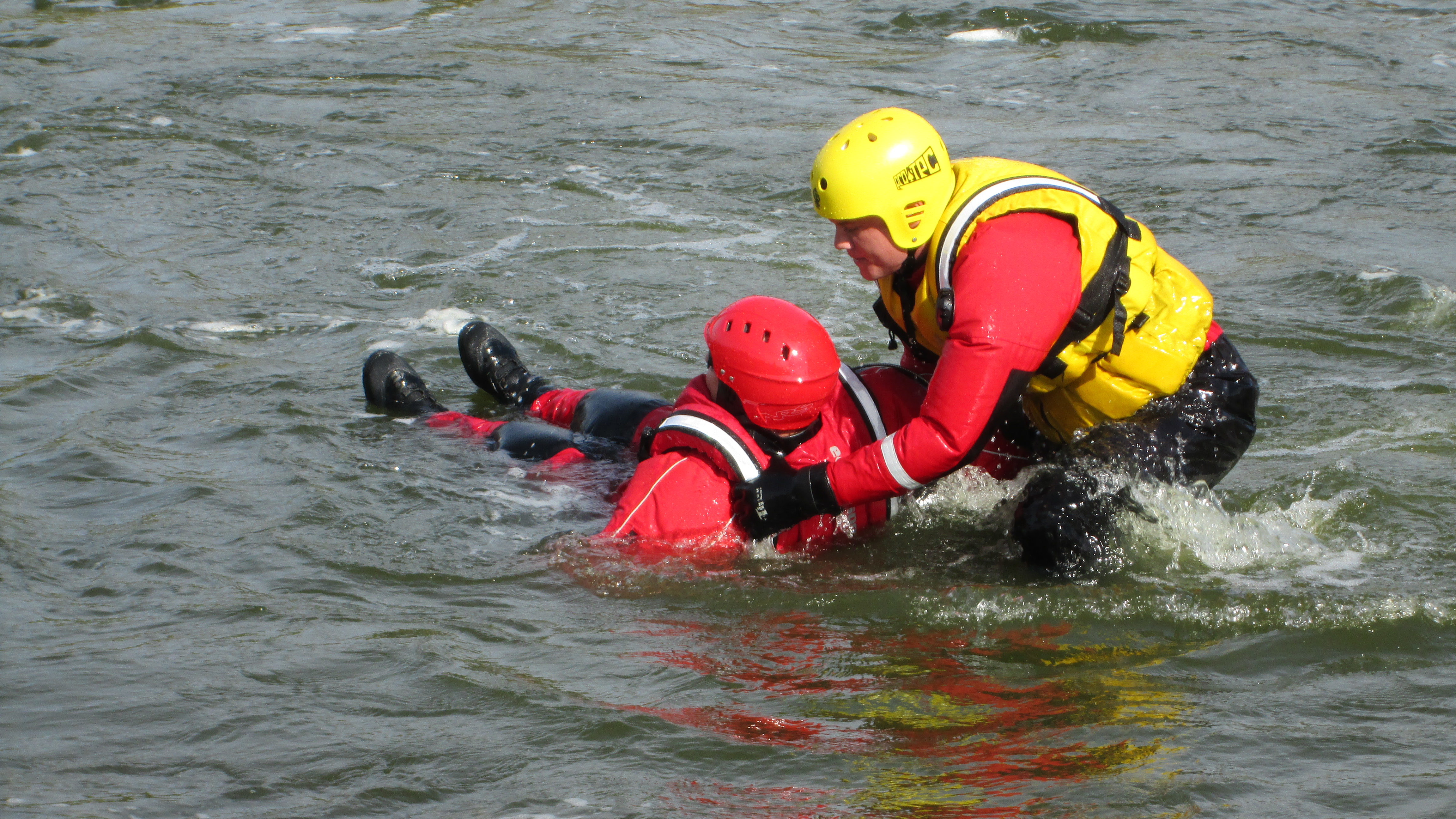 Throughout the years, water rescue has become an important part of the Channahon Fire Protection District. There are three rivers and several ponds and lakes that are covered by the Channahon Fire District. The Des Plaines, Du Page, and I&M Canal total over 30 miles of waterway. There are both commercial and pleasure boat activity on the Des Plaines River. Also located on these waters are numerous chemical and industrial plants.
In 1978, two Channahon Fire Protection District volunteers, Ron and Lily Dana, started the Channahon Fire Protection District Dive Team. During the 1970's and 1980's the dive team grew and also provided service to many surrounding areas that did not have their own dive teams. Ron was the Dive Team Coordinator and trainer until he retired in 2006.
In the mid 1990's, Captain Ed Wrobel was appointed Water Rescue Coordinator. In the summer of 1996, Channahon experienced heavy flooding and was cut off from all surrounding towns. This flooding caused 1 drowning death due to swift waters. After that incident, the Channahon Fire Protection District invested more money and time in purchasing additional equipment and extensive training for all types of water rescue. As to date, the Channahon Fire Protection District Water Rescue includes a 19′ Deck boat, an Oceanic swift water rescue boat, and 10′ Zodiac boat, and a swift water rescue trailer. All divers are now equipped with dry suits, full-face masks with wireless underwater communications.
The training schedule consists of swift water training during the spring, diving and boat operations during the summer and fall, and ice diving and surface ice rescue during the winter. There is an average of 5 dive calls and 20 water rescue calls each year.